Expand your consciousness and begin the healing process with our Light Meditation Audio mp3s.
Light Meditation (9:44)
Light Meditation to Increase Intuition (6:28)
Light Meditation to Balance Chakras (9:20)

Connect with the most powerful energetic healing source available
Advanced energetic techniques use the hinge of the cranium as the focal point for structure, homeostasis and balance.
Infants to elderly benefit from the resolution of most painful conditions and symptoms are resolved using these techniques.
Soft tissue restrictions hold the cranium in distortion, but just one treatment with CSE releases this distortion for life.
Once the cranium moves into balance, the rest of the structure can now move into balance and support. The body can stabilize – which releases structural compensations throughout the body. Thus, the possibility of being pain free can become a reality!
All chronic pain and dysfunction has a cause and a solution. Cranial/Structural Energetics offers long term rehabilitation from your painful symptoms.
Drop into the incredible torsion field of the heart
Our Founder, Don McCann, MA, LMT, LMHC, CSETT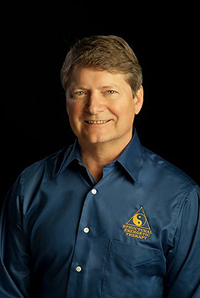 Certified Structural Energetic Therapist


Don has a private practice in Lutz, FL. He is a Certified Postural Integrator, Reichian Release Therapist, Florida Board of Massage Therapy Continuing Education Provider, a CE Provider for the National Certification Board for Therapeutic Massage and Bodywork (NCBTMB). He served three years as Executive President of the Florida State Massage Therapy Association.
Don received the 1994 & 1997 Florida State Massage Therapist of the Year Award. In the Florida State Massage Therapy Association he held the positions of Executive First vice President, the Education Standards Chair, and Provider Guidelines. He adds to his holistic practice expertise in the following:  Transcendental Meditation, Sylva Mind Control, Polarity Therapy, Yoga Meditation, Regression Hypnosis, Touch for Health, Jin Shin Do, EST, Reiki, Emei Qigong, Quantum Touch, Matrix Energetics (Levels 1-4), Reconnection, Bioenergetics, Gestalt Therapy, Rebirthing, and Hypnosis.
He has lectured and taught at universities and massage schools. He developed 12 IST (intermediate level) workshops, and is the only SET Trainer for his intensive one year (formerly two year) training in Structural Energetic Therapy®.
Don has published several books, instructional videos, and a DVD, and numerous articles for massage journals. Don's sports related experience includes therapy for many kinds of athletes and a past staff position with the Tampa Bay Rowdies. Don is a member of the FSMTA, AMTA, and ABMP.
Don McCann explains Cranial/Structural Energetics:
a revolutionary energy healing technique!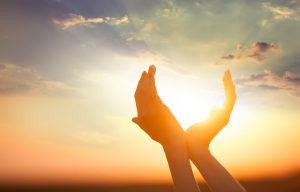 We can be our best friend or worst enemy during the COVID-19 Pandemic. Take responsibility for the condition of your own immune system. Find out if you are missing some important steps or have maximized your immune system for fighting off any exposures to COVID-19. Don't wait until it is too late. It's easier to raise your immune system to fight it off than to fight the infection of the virus.
Read More »